Shopping Cart
Your Cart is Empty
There was an error with PayPal
Click here to try again
Thank you for your business!
You should be receiving an order confirmation from Paypal shortly.
Exit Shopping Cart
One day during recess, twin brothers Alex and Tony see their friend EJ standing alone and looking very sad. After talking to him, they find out that EJ isn't playing because he was told he couldn't, by a bully named Manny in his class. EJ tells Alex and Tony that Manny has been bothering him for quite some time and he's afraid. At home, the siblings discuss EJ's problem with their parents and learn all about bullying. Alex and Tony are worried about their friend and realize that it's their responsibility to help.

Author Antonee Boykin addresses the serious issue of bullying in her second book in the Alex and Tony series. Alex and Tony Help Stop Bullying uses simple but expressive language to pull the reader into the troubled world of a young boy dealing with the fear of another child. The story successfully conveys the severity of bullying, while using problem solving examples to help children know what to do if faced with a similar dilemma.

As with the author's first book, Alex and Tony Learn to be Gentlemen, Alex and Tony's parents are instrumental in their understanding. The brothers gain insight into what bullying is, and how important it is for them to help their friend through talking with their parents. This book emphasizes the significance of communication between adults and children, which can be seen through the relationship Alex and Tony share with their mother and father. Alex and Tony Help Stop Bullying is a classroom, household, and library necessity for K-3 children.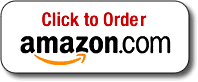 Categories: None
/